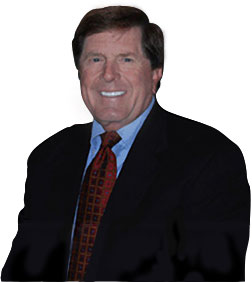 Profile: Nolan Carter, Esquire
Mr. Carter graduated from the University Of Florida Law School in August 1967 and has practiced law in Orlando for over 40 years. He has been BOARD CERTIFIED in Civil Trial Law by The Florida Bar since 1983, the initial date lawyers could pass a rigorous written examination. Mr. Carter has been recertified every five years since 1983. Recertification is only granted if you have tried the requisite number of jury trials during the last five year period. During this time he has handled a wide variety of personal injury, wrongful death and medical malpractice cases. His practice has included trying medical malpractice cases to verdict throughout the State of Florida, including the cities of Jacksonville, Tallahassee, Tampa, Daytona and all of the Central Florida area.
Mr. Carter is a member of the American Board of Trial Advocates, a nationwide organization comprised of an equal number of Plaintiffs' lawyers and defense lawyers. This organization is open by invitation only and to achieve the level of "ADVOCATE", you must have tried a substantial number of jury trials in either State or Federal courts, or both. Mr. Carter additionally served as President of The Central Florida Chapter in 2000- 2001.
In addition to his extensive trial experience, Mr. Carter has over 40 reported appellate court decisions, with 4 cases being precedent setting decisions by The Florida Supreme Court. This is important because your lawyer must know how to 'protect the record" (make the correct objections) during a jury trial.
Mr. Carter has lectured on Continuing Legal Education topics for The Florida Bar and various private Trial Lawyer Organizations. He is a member of the Florida Bar, The Orange County Bar, The Florida Justice Association, The American Association for Justice and several Trial Advocacy Organizations that accept members by invitation only.
Call Now To Speak Directly With Nolan Carter
407-898-3535
Copyright © 2010 Law Offices of Nolan Carter, P.A.